Before I get to my questions I want to tell you that the pre-glued red oak I have been ordering from you is terrific. The first project was finished with a water-based poly in natural finish and looks.....
MORE
Alan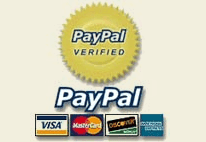 Cabinet Door Hinges and Traditional Cabinet Hinges - Variable Overlay, Self-closing, Face Mount
KnobsPlus.com, is your direct on-line resource for a wide variety of the finest variable overlay cabinet door hinges at wholesale prices.

Our Traditional Variable Overlay Hinges are still widely in use in the manufacturing of a variety of furniture pieces and cabinetry. These face frame mounted, semi-concealed hinges remain among the favorites when it comes to cabinet door hinges. We offer these self-closing hinges in a variety of finishes including Brass, Brushed Chrome, Brushed Nickel, Brushed Pewter, Chrome, White, Almond, Black, Wrought Iron and Antique Copper.

Although these hinges have been the mainstay of traditional cabinet-makers for many years, their appeal and simple installation continue to place them among the favorites. These hinges are used in applications where half the hinge is visible on the face frame and half is mounted on the back of the cabinet door.

We maintain a solid inventory of Variable Overlay Cabinet Door Hinges and ALWAYS sell them directly to you at wholesale prices.