Yahoo! Thank you so much! Our hardware arrived this morning! Everything is just what we wanted! Our new kitchen cupboards come tomorrow! Perfect timing! We'll be sure to let our family and friends.....
MORE
Mike and Lynne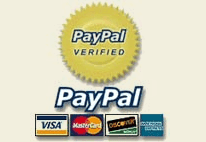 H30JQ 3MM MFH / DTC Plate. MOST COMMON

Larger View

THIS IS THE MOST COMMON PLATE USED

Mount to Cabinet:

Wood screws, not supplied.

Mount to Hinge:

Clip On

Height:

3 mm

Application:

Frame or frameless

Overlay:

*Will give a 5/8" overlay with a Full Overlay MFH Hinge. *Half of this with a Half Overlay MFH Hinge.

NOTE:

MFH and DTC are the same. At one time MFH was stamped on them and now DTC is stamped.

For MFH / DTC Hinges only.

* Depending on cup drilling distance from edge of door.