I recently redid my kitchen cupboards. They were stained ebony about 15 years ago, I just painted them white and ordered handles from your company. My cupboards are beautiful!!! The handles I got were.....
MORE
M Amyot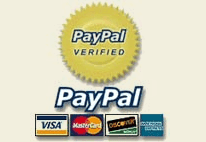 Cabinet Door Hinges A675N MFH Full Overlay

Larger View

Cabinet Door Hinge A675N MFH / DTC Full Overlay

Click on links below to learn more about each items attribute

Opening Degree:

110°
Mount to Door/Cabinet:

Dowel, can be removed.

OVERLAY:

Full

Hole Pattern:

Blum click to see hole pattern

Mount to Hinge/Plate:

Clip On

Height:

Adjustable On Plate *

Application:

Full Overlay

NOTE:

MFH and DTC are the same. At one time MFH was stamped on them and now DTC is stamped.

The word full overlay really means nothing if you do not know the true overlay. By using either of the 3 plates ( the part that attaches to the cabinet ) the overlay will be changed. The 3mm plate is most common and in the "middle" of the overlays. If the hole is drilled in the door in the normal position and you use a full overlay european hinge with the 3mm hinge plate, you will get a coverage of app 9/16" on the hinge side of the door.




If you want to learn more about this hinge and what different overlays do you might want to take the time and read this article we have written about european hinges.
How To Measure Cabinets for Doors And European Hinges




* Must use MFH / DTC Plate SOLD SEPARATELY. See 3 choices on right of page.