Yahoo! Thank you so much! Our hardware arrived this morning! Everything is just what we wanted! Our new kitchen cupboards come tomorrow! Perfect timing! We'll be sure to let our family and friends.....
MORE
Mike and Lynne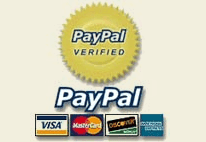 Hearthstone Collection


- Hearthstone Collection sku #'s 4063-10VB-P, 4064-1BPN-P, 4067-1WVB-P, 4068-1055-P, 4069-10VB-P, 4070-1BPN-P, 4073-1WVB-P, 4074-1055-P, 4075-10VB-P, 4076-1BPN-P, 4079-1WVB-P, 4080-1055-P, 4081-10VB-P, 4083-1BPN-P, 4085-1WVB-P, 4086-1055-P. This is a beautiful collection and we offer 3 different sizes for the handles. Offered in 4 colors. Once you click on the item you are interested in you can see the other sizes and all the necessary information about the handle or knob.