I recently redid my kitchen cupboards. They were stained ebony about 15 years ago, I just painted them white and ordered handles from your company. My cupboards are beautiful!!! The handles I got were.....
MORE
M Amyot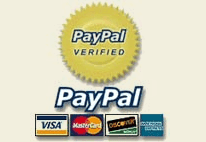 MFH Plates and Hinges


- Kitchen Cabinet Door Hinges by MFH. These hinges can be used on new installs as well as for replacements of your old or broken hinge. If using these hinges to replace a broken cabinet door hinge it would be best to also purchase the MFH matching plate. The reverse is also true if you have a broken plate, best to get the hinge that goes with the part as hinges and plates from different manufactures will not fit together in most cases. For each of the hinges we show you will see links in its description that should help you with sizes and spacing. Choosing an exact replacement hinge is not an easy and for sure straight forward thing. Most kitchen installers try and use the lowest cost hinges they can find. Most of them do not have a name so getting a replacement can be tricky for the home owner. Please email if you have any questions and we will try to help you.