Excellent job!! I ordered some kitchen cabinet pulls from you on Dec. 18, 2005. You shipped them out on Dec. 20, 2005. I received them on Dec. 23, 2005. They were a Christmas present to my wife. They.....
MORE
Joe S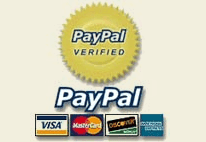 Bulk Items


-

IMPORTANT SHIPPING INFO ON BULK ITEMS

If purchasing a large number of items (1000's ) we will be able to get a better shipping price then the shopping cart software shows. Please ask for special rate in comment box on our shopping cart and for payment method choose "Will Call In Credit Card". We will then get a LTL rate to your business and email you. If you are ok with the pricing you can then call us with payment information.

Below is just a few items we have picked but the above will go for all items you can see on our site.