Just wanted to drop you guys a line and tell you the write up about the veneer on your site is surely as stated. I'm no expert but have used many kinds of veneers and the preglued red oak I just used.....
MORE
A Scott
Omaha, NE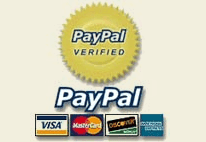 Casual & Traditional


-
Amerock Cabinet Handles Pulls and Knobs in many finishes.
Amerock kitchen cabinet handles, Amerock cabinet knobs and Amerock cabinet pulls are available in many styles and finishes for your home or office projects. Amerock is one of the USA's most common decorative hardware suppliers to the industry. They are also very widely used through out Canada. They have thousands of cabinet handles and cabinet knobs. We offer only a handful compared to this so if you are looking for a item form Amerock and we are not showing it please email the number to us and we will get a delivery date and cost for you.
[<<PREVIOUS]
1
2
3
4
5
6
7
8
9
10
11
12
13
14
15
16
17
18
[NEXT>>]
[<<PREVIOUS]
1
2
3
4
5
6
7
8
9
10
11
12
13
14
15
16
17
18
[NEXT>>]