Thanks, I received the hinges today and they are exactly the right ones. I've been looking for a source for euro hinges in the US to replace my current ones which are breaking at a regular rate. Thank.....
MORE
E Van Anglen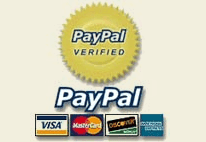 Wood Veneers


- Wood Veneers are an important part of our business and we are proud to offer a wide variety of Domestic Wood Veneers including Red Oak, Cherry and Maple available in Pre-Glued and Non-Glued versions.

At Aarons Kitchen Cabinet Hardware we consider these veneers to be the best in the industry. If you shop around for price, you can purchase 12X96 Oak, non-glued, for $7.50 - $9.00 US$. The problem is, you have to get this home in one piece, and then the real fun begins. You have to get it out of the package in one piece, cut it, glue it in some cases, and then get it on your project ! In ALL of the manufacturers we tried, our shop personnel crumpled it up and threw it in the garbage. EXCEPTION, this brand. Real wood veneers in red oak, maple and cherry. These veneers are real unfinished wood with a 10mil paper back.



PRE-GLUED

Just heat with an iron and rub with a wooden block to press in place. We highly recommend this kind of veneer as you can do your alignment before applying heat.


NON-GLUED

The same great product as above, but for the more serious hobbyist or professional. Requires the use of a fast set glue, usually contact cement. This can be very tricky and frustrating.


PEEL & STICK

If you are not a decal installation expert, stay away from these. We have NOTHING to do with these veneers.