Thanks, I received the hinges today and they are exactly the right ones. I've been looking for a source for euro hinges in the US to replace my current ones which are breaking at a regular rate. Thank.....
MORE
E Van Anglen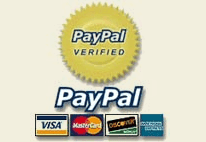 Latest News
Using European Hinges
August 14th, 2012: European hinges can be easy to install and easy to choose the correct hinges / plates when you understand a few key points. We have written an article on Measuring Cabinet Doors for European Hinges that describes everything you need to know. This is written for the person who has not ordered the cabinet doors yet and describes how to order the correct width doors for the hinge overlay. If you already have the doors then you can still read this and work around it by getting the correct plate to go with the door widths you have.

Written By: Staff

Visit the News page here..