Before I get to my questions I want to tell you that the pre-glued red oak I have been ordering from you is terrific. The first project was finished with a water-based poly in natural finish and looks.....
MORE
Alan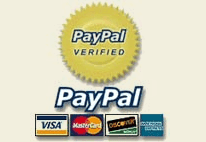 Latest News
GRASS SOFT CLOSE ADAPTER
May 4th, 2010: UniSoft, the latest innovation from Grass, is a Soft Close adapter for doors. The UniSoft mounts independently from the hinges in the upper corner of your cabinet and instantly allows the cabinet door to close quietly and smoothly. Its sleek brushed nickel houses the UniSoft damper. The Grass UniSoft can be adjusted by the turn of a screw to the desired closing speed. UniSoft can be installed at any time during the production process at the time of cabinet installation or after the cabinets has been installed.
Visit the News page here..