I recently redid my kitchen cupboards. They were stained ebony about 15 years ago, I just painted them white and ordered handles from your company. My cupboards are beautiful!!! The handles I got were.....
MORE
M Amyot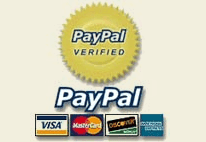 Latest News
Stainless Steel Bar Pulls, cabinet handles, knobs and pulls.
September 17th, 2008:
We have added a new stainless steel bar pull to our already great stainless steel bar pull collection. These new stainless handles have a square base instead of the traditional round post style base. Available in many sizes and have a quantity discount. See them in our
Stainless Steel Bar Pull Collection
.
Visit the News page here..