I recently redid my kitchen cupboards. They were stained ebony about 15 years ago, I just painted them white and ordered handles from your company. My cupboards are beautiful!!! The handles I got were.....
MORE
M Amyot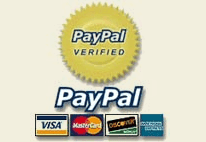 Blum Drilling Pattern for Salice, Ferrari and MFH Hinges with dowels.*
See all our FERRARI HINGES

You will need 3 holes as shown if you are using a hinge

with dowels

.* The holes are: a 35mm and 2 at 8mm. ( the 8mm holes are 45mm apart and offset 9.5mm from center of the 35mm hole). Many brands of hinges will fit this Drilling Pattern. Our MFH, DTC, Salice and Ferrari will work with this pattern. We also have hinges that are a different pattern, read specs on hinge if this is a concern for you.

*If your hinge does not have dowels you will need only the 35mm hole (1 3/8") and you can use screws to fasten the hinge to the door. (not supplied with hinge)


*The dowels can be removed if not needed.