My cupboard handles came today, and they are BEAUTIFUL!! That was very fast shipping. Thanks a bunch....
MORE
M Carter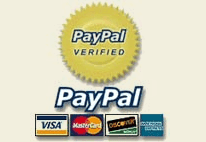 Contact Us for your cabinet hardware.
If you have any questions about kitchen cabinet hardware, European hinges, veneers, handles or knobs, use the form below to contact us.
BEFORE CALLING PLEASE READ BELOW
The only hinges and plates we have are shown on the site. It is impossible for us to ID an item over the phone.
Our phone lines are VERY busy covering all of North America. The best and easiest communications will be through email. Please be sure to enter your email address correctly.
If you have "ANY" question about your order or "ANYTHING" about product we offer, PLEASE EMAIL, this way we will both have written copies and can stop misunderstandings BEFORE they start.
Aarons Kitchen Cabinet Hardware
37 Scott Lane, Front
McGregor, ON Canada
NOR1JO
Phone: Best To Email 800-780-2529