I just wanted to let you know that I received my order in exactly 1 week. I am so impressed!! The hardware was received yesterday and I am very happy with the quality and the look of the product. The.....
MORE
J Thomas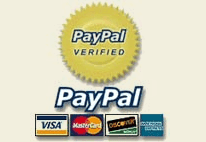 Pricing For Canadian Customers
The pricing on our site is in US$. This is because most of our orders are from the USA. Canadians ordering from Canada with a Canadian credit card will be invoiced via your credit card provider the price showing PLUS the exchange rate at the time of billing. You can check with your bank or online to see the rate at this time.
Remember. When you order from us and you are in Canada, you will NOT incur additional duties from customs or any of those "extras" from cross border shopping.